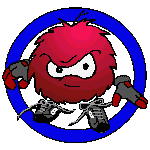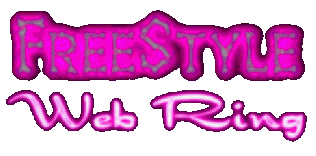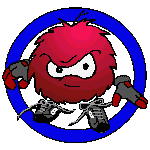 Welcome to the FreeStylers' WebRing!
---
Yo, yo, yo, Wassup, FreeStyler? You need to get hooked up with some like minded Grinders? Sign up for the FreeStylers' WebRing and get your site HellaHits.
Don't Forget, This is the Official Webring of the UnOfficial NeoPets FreeStyler's Guild, so show your support by Signing up for the cause. You gotta be a member of NeoPets, but hey, It's FREE!
---
Join The Web Ring: http://electronicjunky.tripod.com/webring.html
Support The FreeStylers' Guild: http://electronicjunky.tripod.com/guildform.htm
Sign-Up For NeoPets (Free OnLine Game): http://www.neopets.com
This FreeStylers' WebRing site belongs to Aparition42.
[ Previous 5 Sites | Previous | Next | Next 5 Sites | Random Site | List Sites ]